Mercy Aigbe calls for justice for murdered Alizee and her daughter
04/09/2018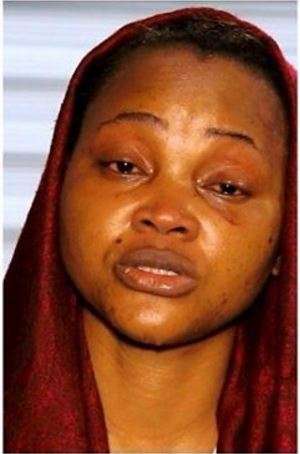 Nollywood Actress Mercy Aigbe has joined the list of celebrities calling for justice concerning the death of female singer, Alizee and her daughter who were allegedly murdered by their Italian husband in their Banana Island home. According to her latest IG post, the actress who was also a victim of domestic violence wrote;

"It's a Shame how people allow the society to dictate for them!!!! It is your life! And trust me your life matters!….. Pls flee from an abusive relationship/marriage, no one has the right to physically abuse their partner regardless!!!!!…. Talkless of taking another person's life 😡…. I am so pained with this story I saw online, Jesus!!!! Why will someone take the life of his wife and beautiful innocent child! Why 😥😥😥😥😥……
Pls if are reading this and you are in an abusive relationship/marriage pls run for your dear life before it's too late! Let people say whatever they want to say, na dem get their mouth!!!!
Stop saying where will I start from? Stop saying I am staying because of the kids!!!…Stop making excuses, before it's too late!!!!!…. Trust me you are stronger than you think and you are more useful to your children alive than been dead or disabled!".